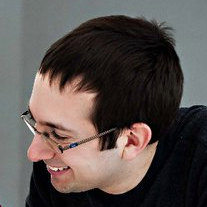 👋 Hi! I'm Sebastian Celis, an iOS engineer at Block, working on Square.
I'm a dad, living with my family in Minneapolis, MN. I enjoy traveling, eating, and hiking.
My current passion project is Travelist, an iOS app that combines two other apps that I love: Maps and Notes. I use it to remember where I've been, where I'd like to go, as well as to help plan trips to other cities.
If you would like to get in touch, please feel free to find me on your social network of choice. Or, you can always