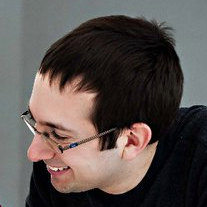 👋 Hi! I'm Sebastian Celis, an iOS engineer at BuzzFeed.
I'm a dad, living in Minneapolis, MN, and love the city. I enjoy eating local food, drinking local beer, and exploring nearby lakes. When you can't find me walking or biking around Lake Harriet, you might be able to catch me playing Pinball with my son at TILT.
I graduated from Carleton College with a B.A. in Computer Science. I find mentorship fulfilling, so I try and make it down once or twice a year to chat with students about life as a software engineer. I also try to stay active in the local tech community by attending and giving talks at meetups.
If you would like to get in touch, please feel free to find me on your social network of choice. Or, you can always